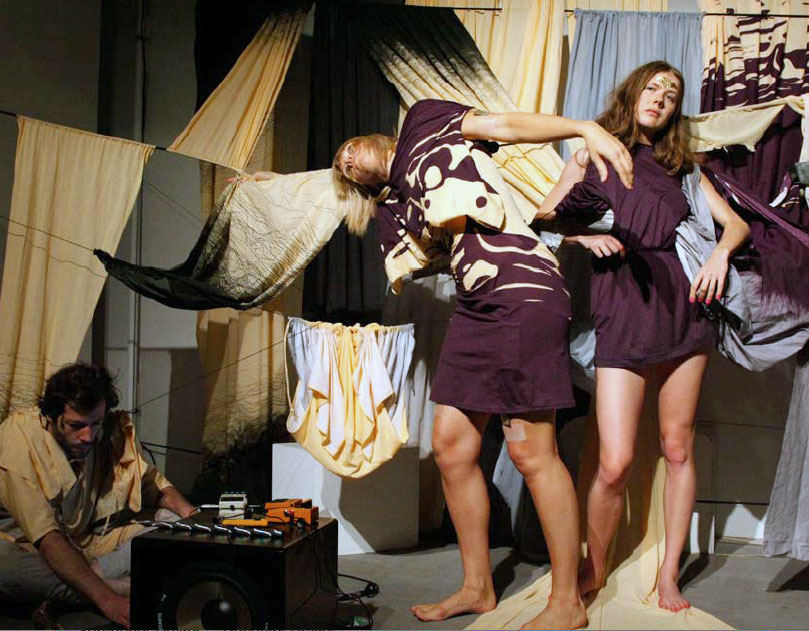 Carolin Lerch ist für ihren interdisziplinären Ansatz bekannt. Ihr Label Pelican Avenue steht nicht nur für eine sehr eigenständige Mode mit aufwendigen Digitaldrucken, sondern auch für ihre Videoarbeiten. Ihre Kollektion für Frühjahr Sommer 2010 heißt hanging garden und wurde in Paris und Tokyo als Performance gezeigt in
an interwoven textile architecture detached/free from esthetic expectations, commercial reasoning and categorical thinking. A textile architecture is generating an architecture of sounds.
Mehr Looks sowie die Videodokumentation der hanging garden Partys von und mit Alex Murray-Leslie (Chicks on Speed), Kroot Juurak und Pelican Avenue sind auf der neuen Website zu sehen. Wer die speziellen Drucke liebt, kann jetzt auch online bestellen, vorerst eine kleine Home-Kollektion und T-Shirts.
Fotos: Jef Jacobs (Looks), Philippa Barr (Performance)